Customized Photo 3d Lamp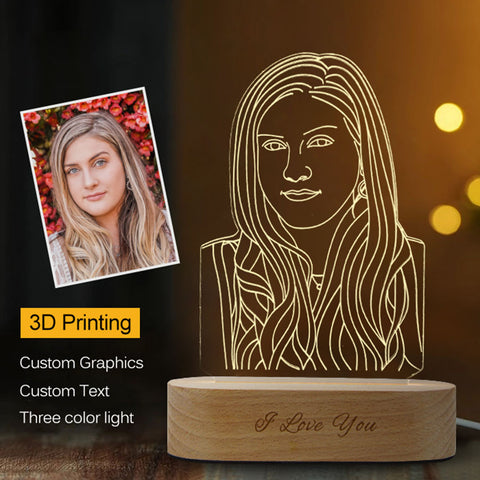 The light-emitting part of the light is a customized acrylic light board, which can be customized according to the shape of the person or pet in the photo you provide. The thickness of the acrylic light board is generally 3.5-6mm.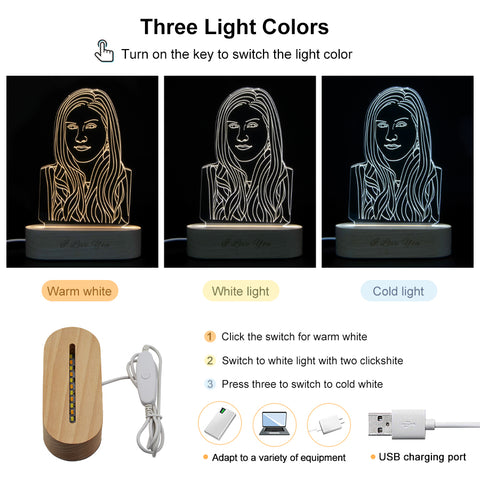 The base is made of beech wood, available in round and long shapes. Round base size: 100*40mm, long base size: 145*35*60mm.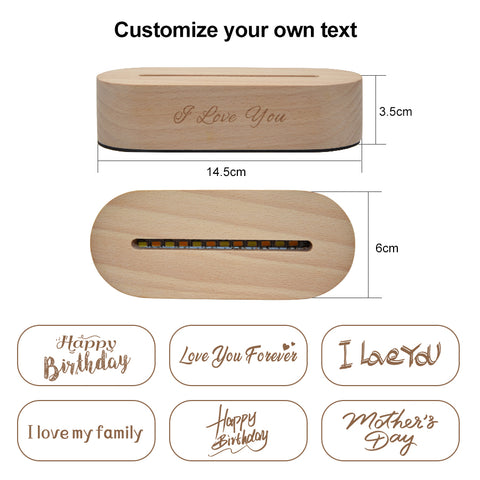 LED lamp beads are embedded in the base to light up the lamp board. White light, neutral light and warm light are adjustable.
People Face / Pet
Usually no more than three human faces in a photo. Every additional face will increase some expenses accordingly.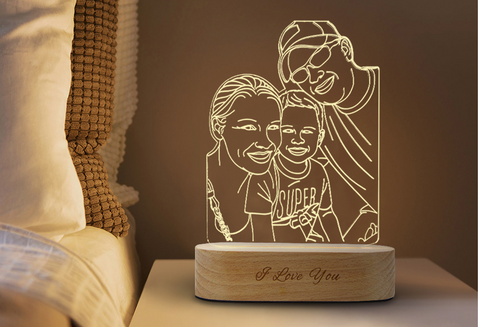 Half-length photo with clear face is the best . Please make sure your picture is clear and photo more than 70% of portraits.
Additional Custom Text
Usually the sellers will limit the number of characters of your customized text, please read the notice before order.
Switch: push button switch
USB power supply: 5V 1A
CustomPhoto Print Lamp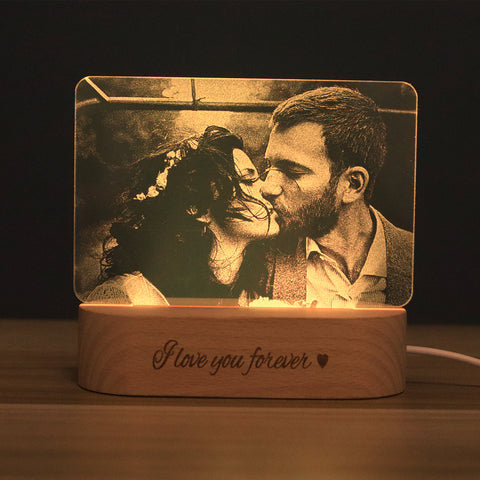 This kind of lamp is also composed of acrylic lamp board and wooden base.
The difference is that this customized light directly prints the photo on the acrylic light board. Will not abstract the picture. What you see is what you get.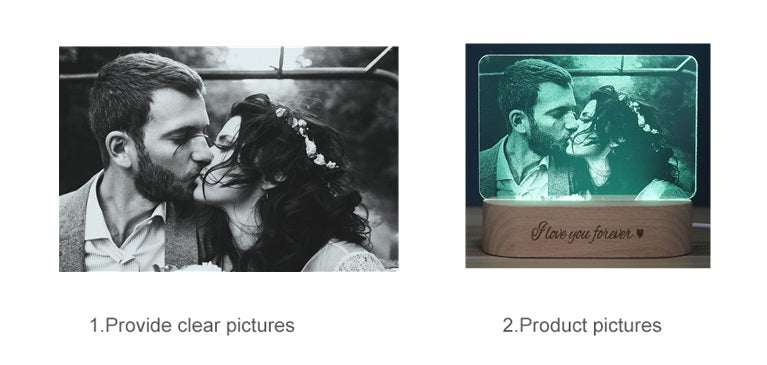 The shape of the light board is generally square, rectangular, round and other regular shapes.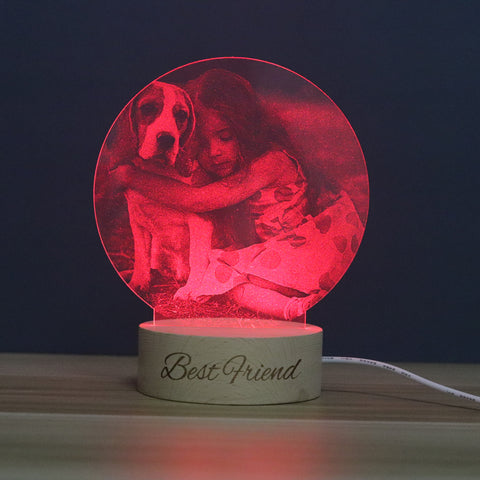 Also supports three-color switching.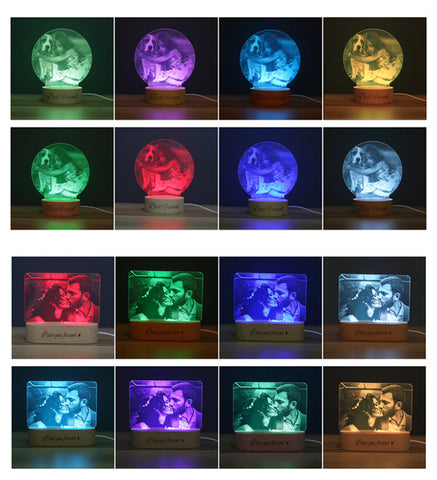 People Face / Pet: No Limited.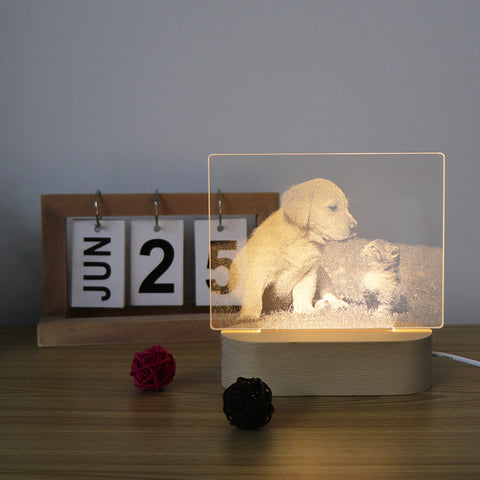 Switch: push button switch
USB power supply: 5V 1A
3D Printing Custom Photo Moon Lamp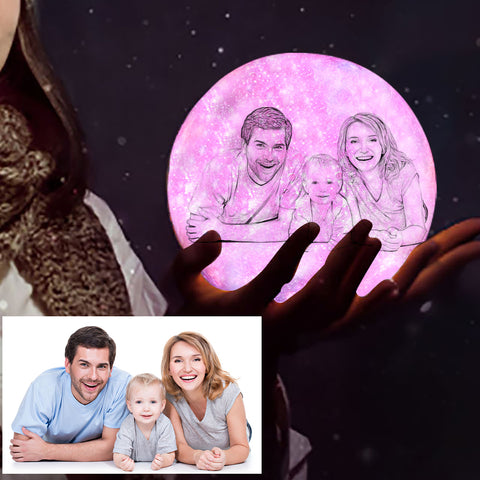 The lamp consists of a moon lamp and a base.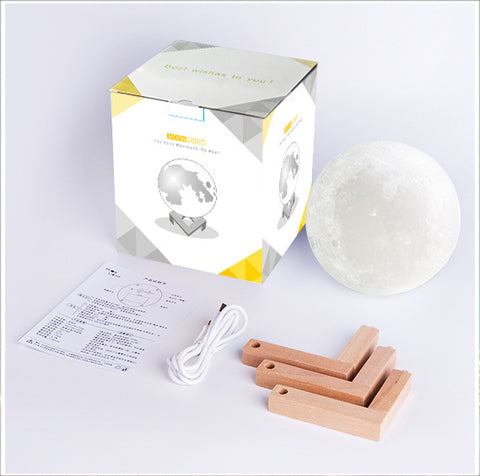 About the moon lamp
The moon is printed by a 3D printer, and the printing material is a degradable PLA plastic. You can see the unevenness on the surface of the moon. Just like the real surface of the moon.
Inside the lunar lamp is an LED variable color light source. Generally there are 2 colors, 3 colors, 16 colors to choose from.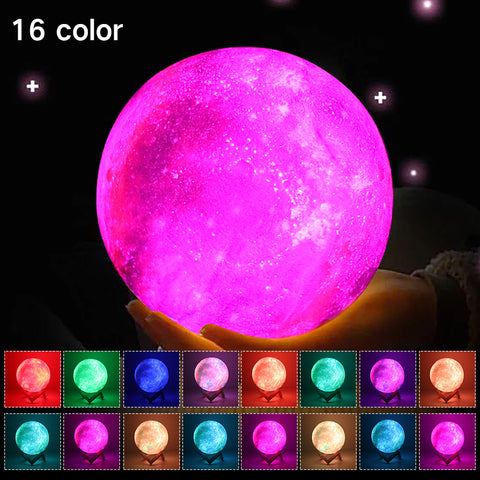 Operation Methods
Touch: Touch the switch below the moon bottom to turn on or change color.
Tap: Tap the top of the moon to turn ON/OFF or change color.
Remote: Remote with a remote control, always used for 16 colors moon lamp.
Moon Lamp Sizes
Diameter: 8cm 10cm 13cm 15cm 18cm 20cm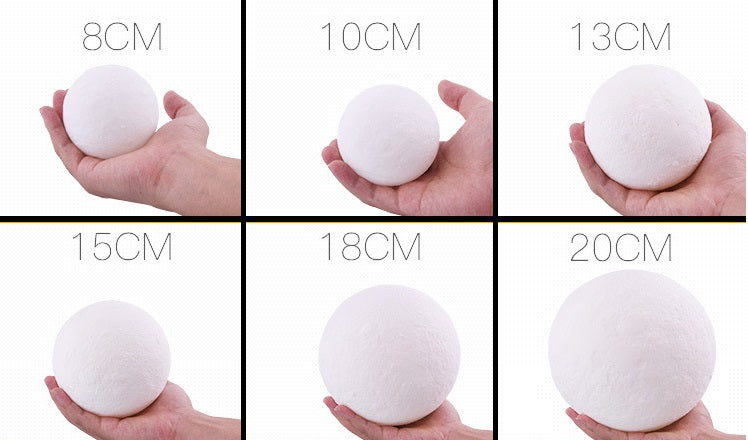 The best size for gifts is 15cm.
The better manufacturing process?
Please see the difference between the following two moons.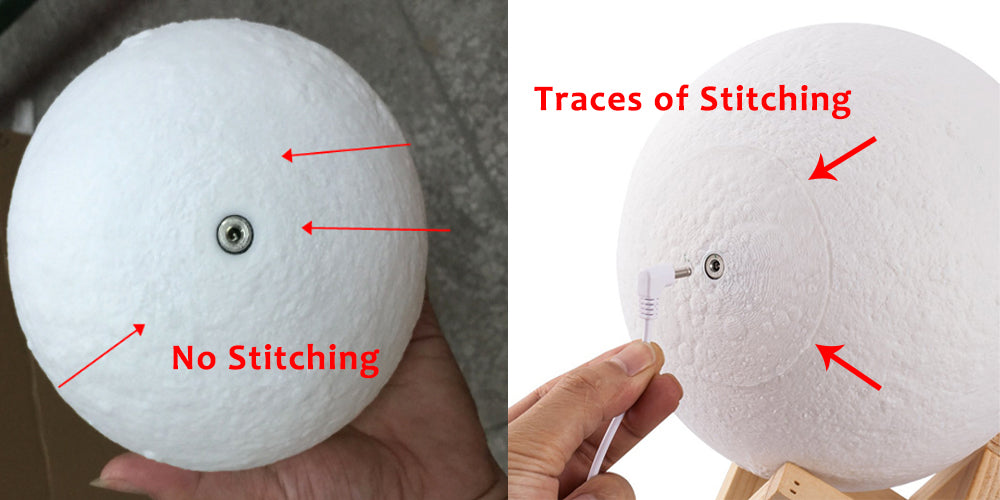 The sphere on the left is one-time 3D printed, and the sphere on the right is partially spliced and glued together. Of course, the price of the right one will be lower. 
How is the moon lamp produced?